5 New Tech Gadgets To Keep Your Workplace Clean
Offices and workspaces can be a breeding ground for bacteria and germs. If one person gets sick, many people get sick, which makes hygiene vitally important. Over the past year, the world has changed dramatically due to the spread of the COVID-19 pandemic, and due to this, cleanliness has never been more significant. Keeping your office workspace clean is a great start, as this is the place where you spend the most time and touch the most surfaces.

Cleaning technology has developed rapidly over the last few years and has come a long way from simple cleaning solutions and microfiber cloths. There are many new tech gadgets that can be used to keep your workspace clean, so let's take a look at five of the best tech gadgets and how they work.
Philips Air Purifier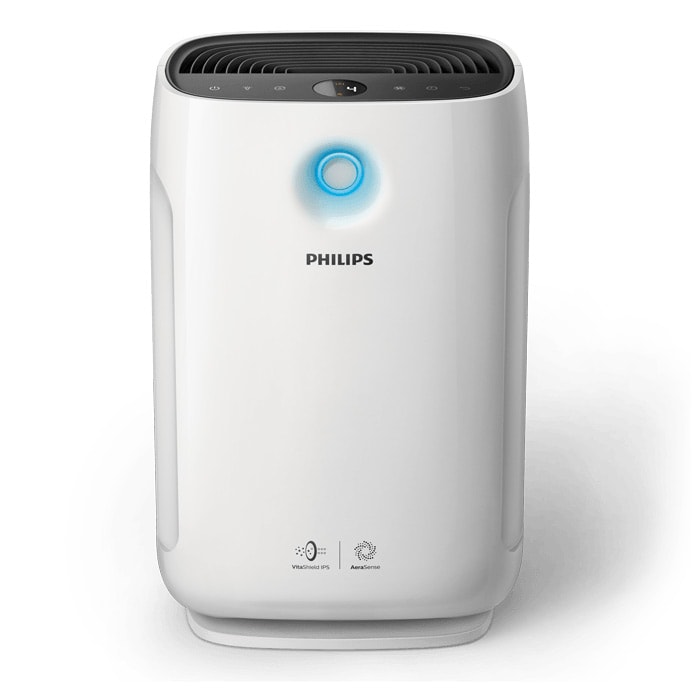 As a workspace has so many people coming and going, air filtration may be necessary in order to remove bacteria and viruses from the air. Usually, smaller desk-sized air filtration units are too small and lack the power necessary to properly filter the air within a room, meaning that the air could still be contaminated. A larger air purifier is therefore recommended. The size should be dependent on a number of different factors such as how many people share the space, the shape of the room and its relative temperature and humidity level.
Investing in an air purifier not only keeps the office clean by removing impurities from the air, but it will also positively impact your health as you are less likely to become sick, and your office will contain less dust in the air which can negatively impact your lungs. Studies have shown that air purifiers can help filter out around 99% of the particles from the air, leaving it cleaner and clearer. The Philips Air Purifiers are highly recommended in their field. The Philips Series 2000i Connected Air Purifier, for example, works with Alexa, making it really high-tech, and it comes in a variety of size options depending on the size of your office space. The machine scans the air up to 1000 times per second to help detect any contaminants in the air and measures the air quality index. It makes almost zero noise and is energy efficient, saving you money on electricity bills compared to other brands.
Meco Keyboard Cleaner

There is nothing worse than dropping crumbs over your keyboard, which limits your ability to type and can make a terrible crunching sound. The Meco Keyboard Cleaner is a great way to clean your keyboard, ensuring that no dust or debris is trapped inside it. Traditionally, most keyboard cleaners simply try and blow any crumbs or dirt away, meaning that they end up somewhere else on your desk. On the other hand, the Meco cleaning has a mini vacuum that absorbs all of the dirt, removing it from your workspace. Therefore, it can be used for so much more than just cleaning your keyboard and can be used on all parts of your desk. It contains a washable and reusable sponge filter, meaning that you don't need to keep replacing it, saving you money in the long run. Additionally, it comes with a rechargeable battery that lasts up to four hours plenty of time to ensure that your workspace is clean and sanitary.
Targus' UVC LED Disinfectant Light

Now, more than ever, it is important to disinfect all the surfaces that we are working on regularly. In the wake of the pandemic, there has been an increased focus on this, and Targus' UVC LED Disinfectant light is the perfect solution. Released next March, the high-tech light has been proven to reduce pathogens with its UV-C light. This light is powerful enough to disinfect surfaces, air and water. UV-C light is so effective that it has been used for decades and has been found to reduce the risk of spreading infections. All viruses and bacteria have been testing with UV-C light and respond to it, this includes coronavirus. The sleek and fashionable light is described as having 'state of the art UV-C LED technology and works automatically for a no-touch solution to bacteria and viruses. When the light is activated, the UV technology breaks down the DNA of the bacteria within the disinfection area, destroying it from the inside out. Targus has invented this product with safety in mind, including by adding an automatic shut off feature to the light. This means that if the technology detects any movement within the cleaning area, it will shut off the UV light. The light will be shut off for around five minutes before it attempts to restart to begin disinfecting the area once again. This is the perfect gadget to leave on a workspace to ensure it is properly cleaning, and will not harbour bacteria or viruses that are likely to cause you to feel ill.
The Lexon Oblio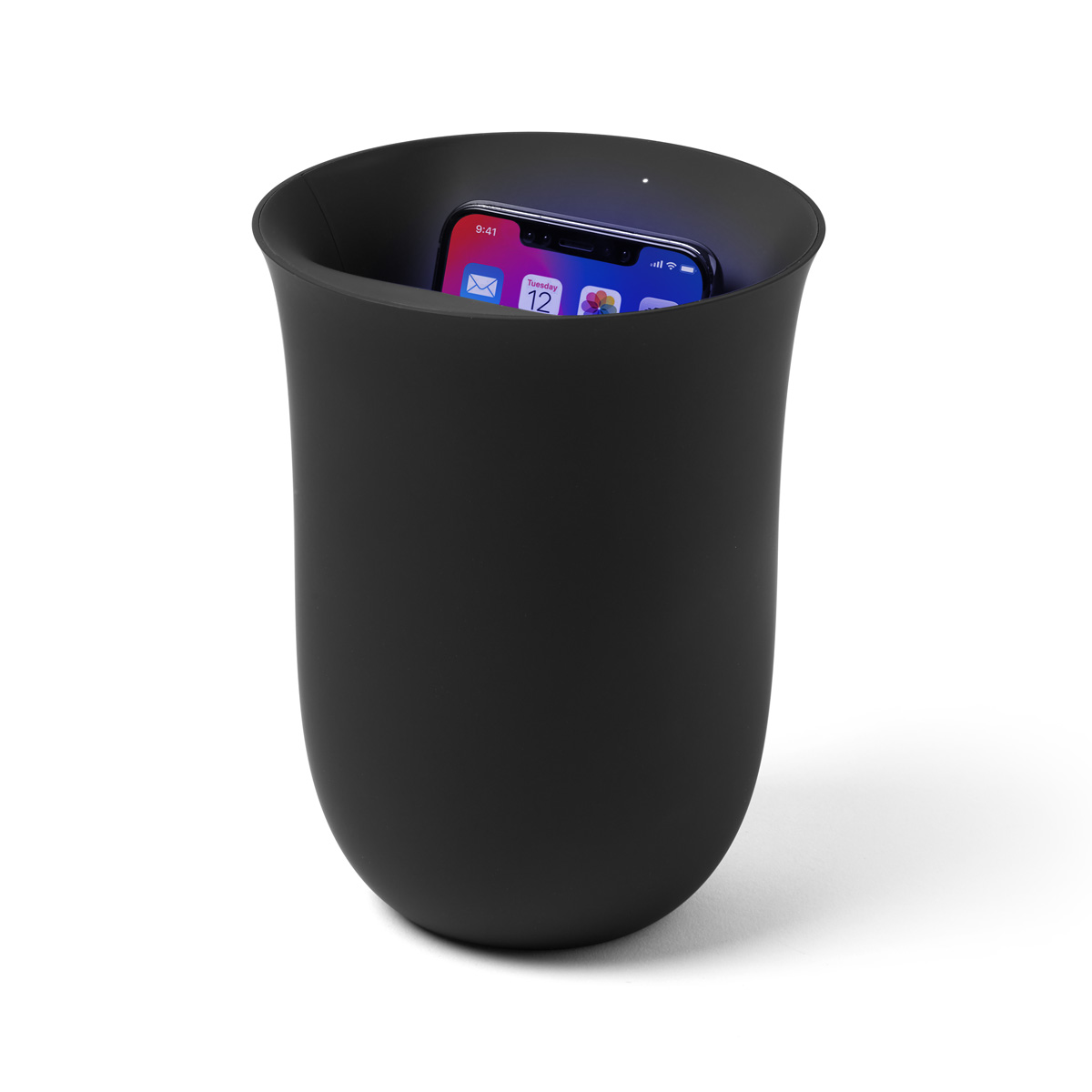 One other excellent piece of technology that utilizes the disinfectant properties of UV light is the Lexon Oblio. Not only will this gadget clean your workspace, but it will also charge your phone while looking like fashionable desk décor all at the same time. The wireless charging station has a built-in UV sanitizer that will disinfect your phone as it boosts its battery. The product is fast charging, meaning that the battery will go from 0 to 100% in as little as 3 hours. It claims to eliminate 99.9% of germs on your phone within as little as 20 minutes and has laboratory tests to back up its claims. To ensure that your phone is fully sanitized, turn it over halfway through the charging cycle for best results.
Eufy HomeVac H11 Pure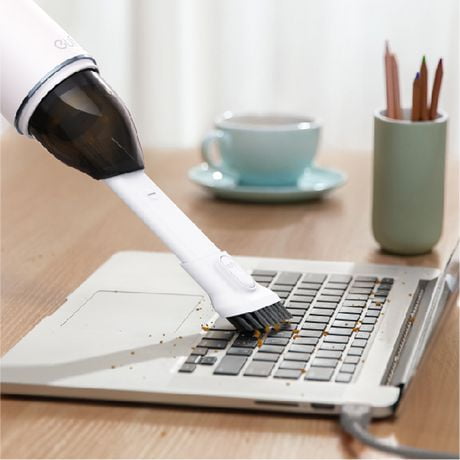 Developed by popular electronics brand Anker, the Eufy HomeVac H11 Pure is perfect for cleaning around your workspace. The product is small in size – around the same length as a wine bottle, but small things come in good packages. This small but mighty robot vacuum has a powerful suction that can clean up all manner of messes and spillages, keeping underneath your desk tidy and organized. It also comes with an attachable extension nozzle, allowing you to reach tight corners or behind electronic equipment. The filter within the Home Vac can be washed easily in a sink, meaning that it can be kept at the office with no need to take it home.